Financial Advisor Melbourne
We are THE financial advisor Melbourne for Millennials, Gen Y & Young Professional Families
David Currie is a Financial Advisor Melbourne who specialises in millennial financial planning so you can buy your first home, learn how to invest, get Superannuation advice and to Grow Your Future.
Have you been looking for a Financial Advisor Melbourne who really gets you and your financial goals?
Oh hello Melbournian👋🏻! Thanks for stopping by and checking us out. If you're a Millennial, Gen Y or Young Professional looking for strategic financial planning – you've come to the right place.
We're a millennial financial planning company that specialises in working with people just like us – ambitious young professionals who want to grow their future so they can live their dream life – whatever that looks like!
Through personalised financial advice, strategic goal setting, and using the latest technology, we can help you to buy your first home, grow your wealth,  invest ethically for your family's future, sort out your Super and much more.
We want you to know that it's totally possible to get on top of your finances, invest into and protect your future, to live the life you want right now, whilst growing your family's financial future.
We're not your parents financial advisor.  We actually care about how our clients feel and what is important to them. This is why we do things differently because times have changed, what we want and how we do things are totally different to what your parents did. And we get how hard it can be to get ahead too. All of these factors help to make us the best Financial Advisor Melbourne 😊
How do you find the best Financial Advisor Melbourne…?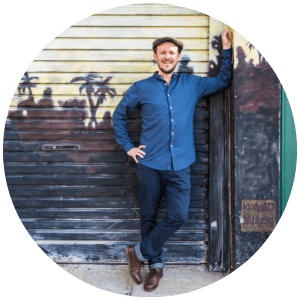 It can be soooo hard to find the right Financial Advisor Melbourne. Luckily for you, David has over 15 years experience as a financial planner and, we believe, is the BEST Financial Advisor Melbourne who also specialises in helping Millennials, Gen Y's and Young Professional Families to feel financially free and to Grow their Future (we may be biased though!)
In all seriousness, Wealthy Self is made up of Millennials, Gen Y's and we are a Young Professional Family too. We walk what we talk, because we work with people just like us – millennials and young professionals who want to buy your first home, who want to learn how to invest, who want solid investment advice from a Financial Advisor Melbourne they can trust. Our clients sing our praises because we care about them, their families and their goals. And we also get them great results so they can feel comfortable and confident that they are growing their wealth, whilst protecting themselves, their families and their future. Win-win!
How does working with a Financial Advisor Melbourne actually work…?
Working with David as your Financial Advisor Melbourne is actually quite simple, thanks to our efficient processes, use of technology and flexible working style. We work with clients all over Australia using these simple steps:
DISCOVER
We help you identify your dreams, goals and what's really important for your family's future.
CREATE
With your goals in mind, we review all your options to create a personalised financial action plan that really works for you.
EDUCATE
We present and explain your unique strategic Financial Plan so you can be sure it will align with your goals.
ACTIVATE
We'll implement your Financial Plan and chosen ongoing membership package, so you can focus on your family.
REVIEW
If applicable, we'll review your plan to keep you on track to achieve your goals and ensure you're feeling good about it too!
What our clients are saying about us…
We originally came to Wealthy Self as we were worried about the implications of buying a property and starting a family and how we could do this on a single income.
It was our first time working with a financial adviser and we chose David because being a millennial himself, he can relate to the needs of other millennials which is one of the main reasons we engaged his services – and he also came highly recommended from friends!
He has a no-nonsense approach to money, is thorough in his explanations doesn't pressure you into acting on aspects of his advice.
We've now got a solid financial foundation on which to start the next chapter of our lives. We've still got a lot to learn particularly when it comes to investing and making our money work for us but we're looking forward to it rather than shying away from it like we were before!
10/10 – we would recommend David to anyone looking for a financial advisor!
It's been so refreshing to deal with someone who's on the same page as you – being Gen Y himself, David 'gets' you and understands both your challenges and your dreams. He doesn't speak down to you or baffle you with confusing jargon like lots of other professional advisers do. His sage advice comes from not only personal experience, but also extensive research and planning. He keeps it real.
I came to David looking to get in financial shape, from cash flow to building a savings fund and reviewing my insurances. I have worked with a financial adviser before and to be honest, they didn't come close to David. In the past I've felt financial advisers are unrealistic – they don't account for enjoying life and unexpected expenses. At times, I've also felt judged or embarrassed about my position or knowledge when it comes to finances.
I was drawn to David as I knew he worked closely with young professionals and families, and had a realistic approach that still allowed people to reach their goals. David is so down-to-earth, easy to talk to and no question is a silly question. I feel SO much more in control, motivated to save and excited for what's to come! I also felt the Statement of Advice was so much easier to understand than other versions I've seen – it felt easy to follow and digestible.
First things first...let's get to know each other!
Want to stress less about money, build your family's financial future AND still have fun? Start growing your finances and have a chat with David!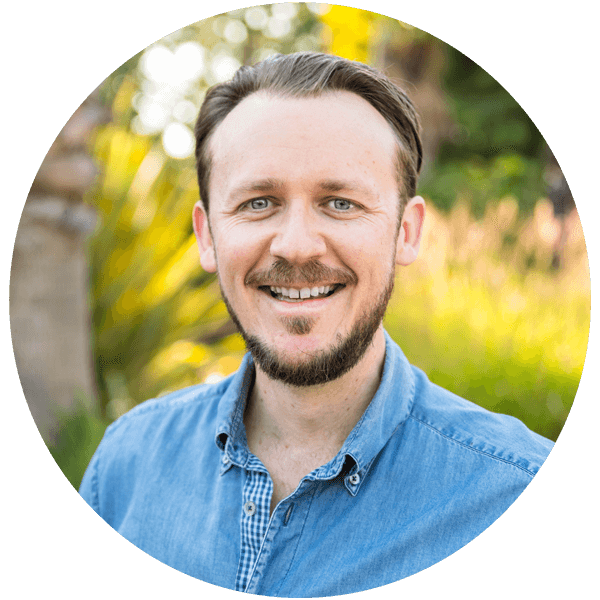 Hey I'm Dave! Everyone has a mate called Dave and I'd love to be the one that gets to chat to you about your finances (I'm sure your other Dave mates don't!) Wealthy Self was born and raised in Seddon, Melbourne and I couldn't be prouder to have so many awesome Melburnians as Wealthy Self clients over the last few years!
Since then, a lot has changed! I'm a young professional financial adviser and first time father, now living in Brisbane with my wife, bubba and pupster. I'm passionate about helping millennials, Gen Y and young professional families, plan for the future, so you can feel organised, clear and financially secure. Then you can spend time doing the important stuff like enjoying life, travelling and raising amazing kids! I thrive on working with my young professional clients to create good financial habits and to nurture a healthy relationship with money, so you can achieve your financial goals. 
I've been helping my clients from Melbourne and all over Australia, to create, grow and protect their wealth for over a decade. My vision is to empower young professionals to achieve financial security and flexibility, whilst creating and protecting their wealth, so you can focus on the things that matter to you. This is why I've created your free Family Planning Workbook. 
Together, we can organise and optimise your financial situation so you can have peace of mind for your family's future.  I'm here to listen and support you to achieve your goals, whatever they are – so if you want to feel financially secure and spend less time stressing about money and more time with your family, book in an appointment today – I'd love to chat further on how we can work together.
Cheers,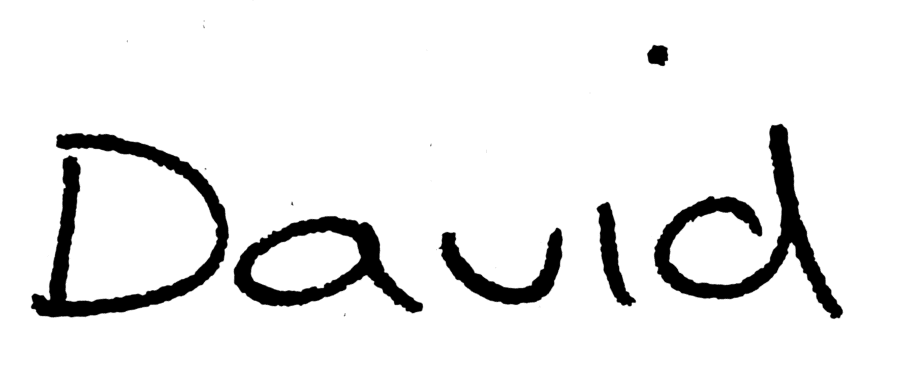 Empowering young professional families to feel financially secure, Wealthy Self is a family financial planning business with a difference. We're run by an ambitious, young professional Gen Y family and we understand the challenges of starting and managing a young family, whilst working and trying to enjoy life too! We are here to help you navigate and organise your finances, so you can achieve the greatest financial flexibility to achieve your family's goals and dreams – whilst protecting yourselves and your assets. We're passionate about helping young professional families to spend less time managing their finances and more time raising their amazing kids! We empower our members to feel financially secure, by planning for their families future, today.
Financial Advisor Melbourne
We service the whole of Melbourne, Geelong, The Great Ocean Road, Gippsland, The Alpine Region and beyond! If you have a phone, internet connection and a desire to protect your family's finances, I could be your financial advisor Melbourne…
Melbourne FINANCIAL ADVISOR SERVICE AREAS
Abbotsford
Aberfeldie
Aintree
Airport West
Albanvale
Albert Park
Albion
Alphington
Altona
Altona Meadows
Altona North
Ardeer
Armadale
Arthurs Creek
Arthurs Seat
Ascot Vale
Ashburton
Ashwood
Aspendale
Aspendale Gardens
Attwood
Avondale Heights
Avonsleigh
Badger Creek
Balaclava
Balnarring
Balnarring Beach
Balwyn
Balwyn North
Bangholme
Baxter
Bayles
Bayswater
Bayswater North
Beaconsfield
Beaconsfield Upper
Beaumaris
Beenak
Belgrave
Belgrave Heights
Belgrave South
Bellfield
Bend Of Islands
Bentleigh
Bentleigh East
Berwick
Beveridge
Big Pats Creek
Bittern
Black Rock
Blackburn
Blackburn North
Blackburn South
Blairgowrie
Blind Bight
Bonbeach
Boneo
Bonnie Brook
Boronia
Botanic Ridge
Box Hill
Box Hill North
Box Hill South
Braeside
Braybrook
Briar Hill
Brighton
Brighton East
Broadmeadows
Brookfield
Brooklyn
Brunswick
Brunswick East
Brunswick West
Bulla
Bulleen
Bundoora
Bunyip
Burnley
Burnside
Burnside Heights
Burwood
Burwood East
Cairnlea
Caldermeade
Camberwell
Campbellfield
Cannons Creek
Canterbury
Cape Schanck
Capel Sound
Cardinia
Carlton
Carlton North
Carnegie
Caroline Springs
Carrum
Carrum Downs
Catani
Caulfield
Caulfield East
Caulfield North
Caulfield South
Chadstone
Chelsea
Chelsea Heights
Cheltenham
Cheltenham East
Cheltenham North
Chirnside Park
Christmas Hills
Chum Creek
Clarinda
Clayton
Clayton South
Clematis
Clifton Hill
Clyde
Clyde North
Cobblebank
Coburg
Coburg North
Cockatoo
Cocoroc
Coldstream
Collingwood
Coolaroo
Cora Lynn
Cottles Bridge
Craigieburn
Cranbourne
Cranbourne East
Cranbourne North
Cranbourne South
Cranbourne West
Cremorne
Crib Point
Croydon
Croydon Hills
Croydon North
Croydon South
Dallas
Dalmore
Dandenong
Dandenong North
Dandenong South
Deepdene
Deer Park
Delahey
Derrimut
Devon Meadows
Dewhurst
Diamond Creek
Diggers Rest
Dingley
Dingley Village
Dixons Creek
Docklands
Don Valley
Doncaster
Doncaster East
Donnybrook
Donvale
Doreen
Doveton
Dromana
Eaglemont
East Melbourne
East Warburton
Eden Park
Edithvale
Elsternwick
Eltham
Eltham North
Elwood
Emerald
Endeavour Hills
Epping
Essendon
Essendon North
Essendon West
Eumemmerring
Exford
Eynesbury
Fairfield
Fawkner
Ferntree Gully
Ferny Creek
Fieldstone
Fingal
Fitzroy
Fitzroy North
Flemington
Flinders
Footscray
Forest Hill
Frankston
Frankston North
Frankston South
Fraser Rise
Gardenvale
Garfield
Garfield North
Gembrook
Gilderoy
Gladstone Park
Gladysdale
Glan Devon
Glen Huntly
Glen Iris
Glen Waverley
Glenroy
Gowanbrae
Grangefields
Greensborough
Greenvale
Gruyere
Guys Hill
Hadfield
Hallam
Hampton
Hampton East
Hampton Park
Harkaway
Harkness
Hastings
Hawksburn
Hawthorn
Hawthorn East
Healesville
Heath Hill
Heatherton
Heathmont
Heidelberg
Heidelberg Heights
Heidelberg West
Highett
Hillside
HMAS Cerberus
Hoddles Creek
Hoppers Crossing
Hughesdale
Humevale
Huntingdale
Hurstbridge
Iona
Ivanhoe
Ivanhoe East
Jacana
Junction Village
Kalkallo
Kallista
Kalorama
Kangaroo Ground
Kealba
Keilor
Keilor Downs
Keilor East
Keilor Lodge
Keilor North
Keilor Park
Kensington
Kew
Kew East
Keysborough
Kilsyth
Kilsyth South
Kings Park
Kingsbury
Kingsville
Knoxfield
Koo Wee Rup
Kooyong
Kurunjang
Lalor
Lang Lang
Langwarrin
Langwarrin South
Launching Place
Laverton
Laverton North
Lilydale
Little River
Lower Plenty
Lynbrook
Lyndhurst
Lysterfield
Lysterfield South
Macclesfield
Macleod
Maidstone
Main Ridge
Malvern
Malvern East
Mambourin
Manor Lakes
Maribyrnong
Maryknoll
McCrae
McKinnon
Meadow Heights
Melbourne
Melbourne (CBD)
Melbourne Airport
Melton
Melton South
Melton West
Mentone
Menzies Creek
Mernda
Merricks
Merricks Beach
Merricks North
Mickleham
Middle Park
Mill Park
Millgrove
Mitcham
Monbulk
Monomeith
Mont Albert
Mont Albert North
Montmorency
Montrose
Moonee Ponds
Moorabbin
Moorooduc
Mooroolbark
Mordialloc
Mornington
Mount Cottrell
Mount Dandenong
Mount Eliza
Mount Evelyn
Mount Martha
Mount Waverley
Mulgrave
Murrumbeena
Nangana
Nar Nar Goon
Nar Nar Goon North
Narre Warren
Narre Warren East
Narre Warren North
Narre Warren South
Newport
Niddrie
Noble Park
Noble Park North
North Melbourne
North Warrandyte
Northcote
Notting Hill
Nunawading
Nutfield
Oak Park
Oaklands Junction
Oakleigh
Oakleigh East
Oakleigh South
Officer
Officer South
Olinda
Ormond
Pakenham
Pakenham South
Pakenham Upper
Panton Hill
Park Orchards
Parkdale
Parkville
Pascoe Vale
Pascoe Vale South
Patterson Lakes
Pearcedale
Plenty
Plumpton
Point Cook
Point Leo
Port Melbourne
Portsea
Powelltown
Prahran
Preston
Princes Hill
Quandong
Ravenhall
Red Hill
Red Hill South
Research
Reservoir
Richmond
Ringwood
Ringwood East
Ringwood North
Ripponlea
Rockbank
Rosanna
Rosebud
Rowville
Roxburgh Park
Rye
Rythdale
Safety Beach
Saint Helena
Sanctuary Lakes
Sandhurst
Sandringham
Sassafras
Scoresby
Seabrook
Seaford
Seaholme
Seddon
Selby
Seville
Seville East
Sherbrooke
Shoreham
Silvan
Skye
Smiths Gully
Somers
Somerton
Somerville
Sorrento
South Kingsville
South Melbourne
South Morang
South Yarra
Southbank
Spotswood
Springvale
Springvale South
St Albans
St Andrews
St Andrews Beach
St Kilda
St Kilda East
St Kilda West
Steels Creek
Strathmore
Strathmore Heights
Strathtulloh
Sunbury
Sunshine
Sunshine North
Sunshine West
Surrey Hills
Sydenham
Tarneit
Taylors Hill
Taylors Lakes
Tecoma
Templestowe
Templestowe Lower
The Basin
The Patch
Thomastown
Thornbury
Thornhill Park
Three Bridges
Tonimbuk
Toolern Vale
Tooradin
Toorak
Tootgarook
Tottenham
Travancore
Tremont
Truganina
Tuerong
Tullamarine
Tyabb
Tynong
Upper Ferntree Gully
Upwey
Vermont
Vermont South
Vervale
Viewbank
Wandin East
Wandin North
Wantirna
Wantirna South
Warburton
Warneet
Warrandyte
Warrandyte South
Warranwood
Waterways
Watsonia
Watsonia North
Wattle Glen
Weir Views
Werribee
Werribee South
Wesburn
West Footscray
West Melbourne
Westmeadows
Wheelers Hill
Whittlesea
Wildwood
Willams Landing
Williams Landing
Williamstown
Williamstown North
Windsor
Wollert
Wonga Park
Woodstock
Woori Yallock
Wyndham Vale
Yallambie
Yan Yean
Yannathan
Yarra Glen
Yarra Junction
Yarrambat
Yarraville
Yellingbo
Yering