How did you become a Gen Y Financial Adviser and why did you start Wealthy Self?
As far as I can remember, I've always been interested in helping people and from a young age, was intrigued by money. From helping Mum do the weekly shop at the supermarket, to diving for coins in the pool, these small events have helped shape my own positive relationship with money today.
Fast forward a few decades and after spending just over a decade in the Financial Industry as a Financial Adviser, I was always amazed to see first hand, the positive impact financial planning has on people.  
Being ambitious, I also knew that I wanted to do things differently to what is "standard" in the industry, which is why I started Wealthy Self. I genuinely want to help my clients to build better and stronger financial futures – without the financial jargon! As I've always loved working with numbers and helping people, working for myself is the perfect fit and allows me to really listen and work with my clients in a positive way. It's important to me that my clients feel comfortable working with me and to experience what a "good" financial adviser can offer.
Why Gen Y, Millennial's and Young Professional Families?
Over the last 14 years working in the Financial Services industry I've worked with people of all ages, from Gen Y, Millennial's and Young Professional Families, to Retirees.
One of the founding principles of Wealthy Self has always been to grow with our clients. As you transition and change through life's challenges and stages – so do we! As a Gen Y Young Professional who is also starting a family (Baby Currie due in May 2020!) it makes sense to focus on working with other Gen Y, Millennial's and Young Professional Families, as I really understand their different needs, wants and how difficult it can be to get ahead in 2020, especially with a family and all the dreams we have for them! We're a Gen Y Family business helping people just like us!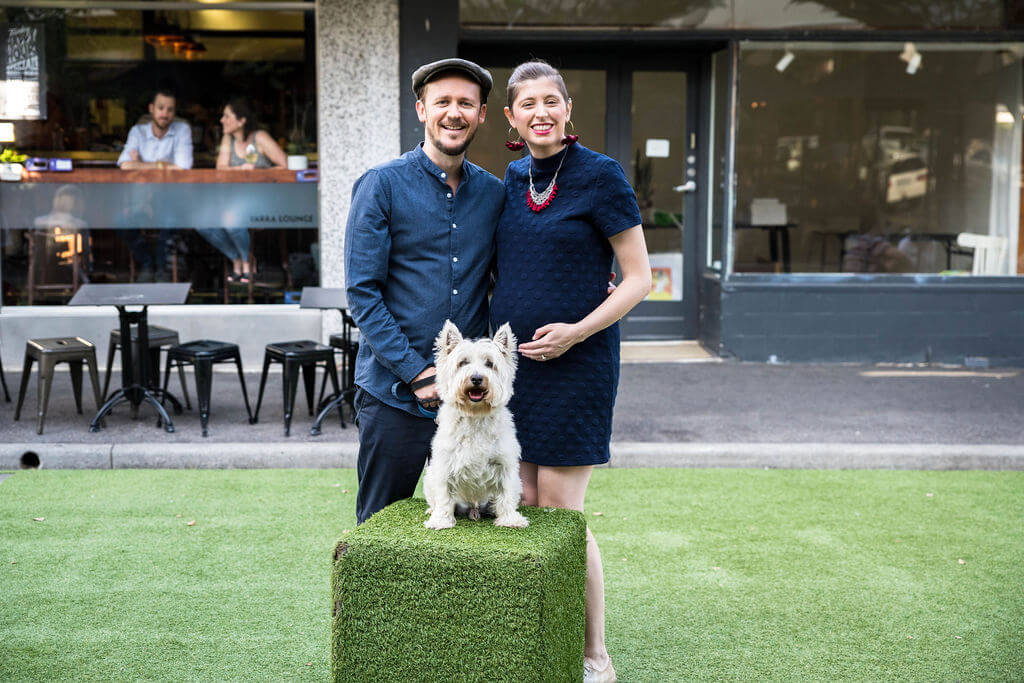 How do you help your clients?
I help clients with a broad range of areas, but essentially it starts with identifying what each client wants personally and then designing a plan that helps them achieve these goals but also enables them to live life now. We do a lot of cash flow planning, savings for house deposits or renovations, investing Super for the future and protecting their plan and family.
What do you love about being a Gen Y Financial Adviser?
I love working with ambitious, interesting and like-minded people! It's always fascinating to see how my clients' goals differ and I enjoy working with them to help turn their dreams into their future reality. It can be a difficult job, but it's worth it to see that I'm actually helping my clients achieve their goals and knowing that their families are protected, should the worst happen.
Seeing my clients become the wealthiest version of themselves and watching them grow their financial futures alongside their families is the reason I love being a Gen Y Financial Adviser!
Where do you see the future of Wealthy Self and growing with your clients?
We are continuously improving our service offerings to clients and as part of this, I am currently studying my Mortgage Broking course. To me, it's important to offer this service to my clients who want help in getting a home loan, to make the process easier, simpler and quicker – so they can work towards their dreams and not on their admin skills! Overall, I see the future of Wealthy Self being quite simple: keep providing kick-ass services and keep growing with our clients, as we grow individually, as a family and as a business.
What are you most excited about becoming a first-time Dad?
Everything! Meeting our baby and embracing how our lives will change forever in the best possible way! I imagine it to be like when we got our beloved pup Winston, we don't actually remember a time before him now, but everyday our baby and pup will bring so much joy to our lives. I've always wanted to be a Dad and I think it will help me gain perspective on life and my place in the world.
Get your started on your financial journey!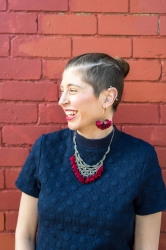 Latest posts by Heather Currie
(see all)
General Advice Disclaimer
This blog contains general advice only. You need to consider with your financial planner, your investment objectives, financial situation and your particular needs prior to making any strategy or product decision. InterPrac Financial Planning Pty Ltd and its authorised representatives do not accept any liability for any errors or omissions of information supplied in this document except for liability under statute which cannot be excluded.